"Estasi" is one of PHMUSEUM 2020 mobile photography prize featured submission
(view the gallery on the article)

The 2nd edition of PHMUSEUM 2020 Mobile Photography Prize is dedicated to a single theme: INSIDE - Home, Family, and Community in a Historical Collective Moment. Mobile devices are indeed the main vehicle through which we document our everyday life. We aim therefore to explore this collective crisis through the images you have felt natural taking in these months. Images that together can define our collective memory and become an inspiration for the world after the crisis and the generation to come.

As many photographers, I've been inside my house for the past 70 days. Trying to be as positive as I can while going through such difficult and surreal times, by documenting my home and daily life, trying to rediscover its poetry and beauty.

Read the article here.



ABOUT ESTASI

The ecstasy is a type of altered state of consciousness characterized by greatly reduced external awareness and expanded interior mental and spiritual awareness, frequently accompanied by visions and emotional euphoria.
It's a state of isolation and total escape from the surrounding reality of the individual completely absorbed in a single object. I tell the relationship between the walls of your home during the quarantine and the physical and psychic involvement of the subjects who live there. The walls of the house are just a layer of what our body is, another mask from which our psyche explodes and implodes in everyday life.
The only way to look at this photograph is through your own technological device, in particular from a social network.
If this photograph were printed, it would only take on aesthetic value.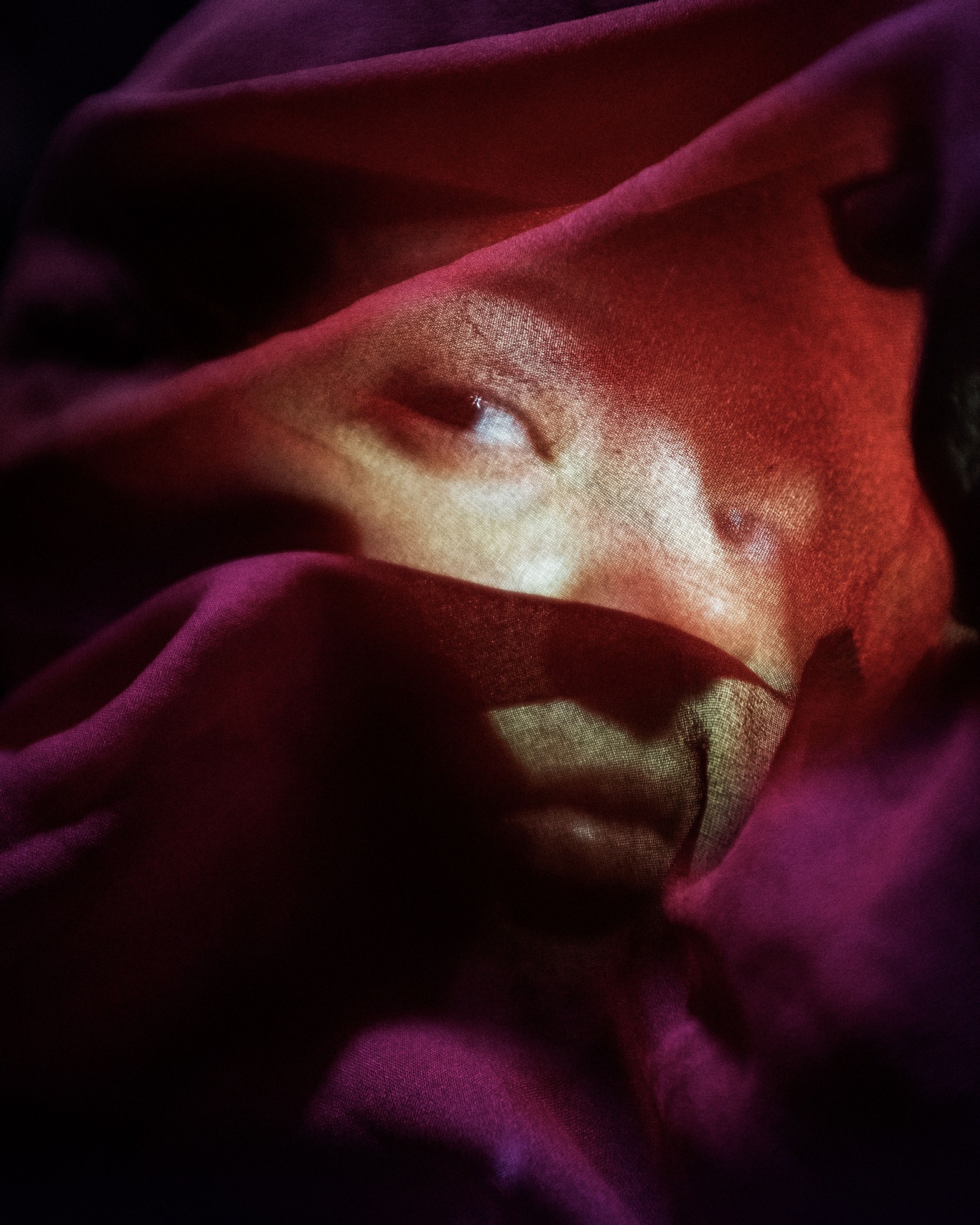 Estasi, © Arianna Todisco/Quite Society, 2020